Do you want to play in the world of pool games? 8 Ball Pool is an addictive challenging game based on real 3D pool games, where you will challenge your friends online. Become a master of the pool! The ball game is easy to win. You just have to select the table and get ready. Join us and challenge yourself to this ball game in PvP mode. Use your pool strategy with the cue wisely in this online multiplayer ball game as every round will be more difficult after each level. You can play in multiplayer or PvP mode at different pool tables. Become the best player and challenge your friends in this pool game. You can play pool in multiplayer or PvP mode using different balls and table types. 8 Ball Pool is designed to help your intelligence. You will improve the aim when shooting balls with the cue.
Step 2: Select "8 Ball Pool Bundle" and choose the Super Pro Bundle then enter your Unique ID and click "Buy Now" to proceed.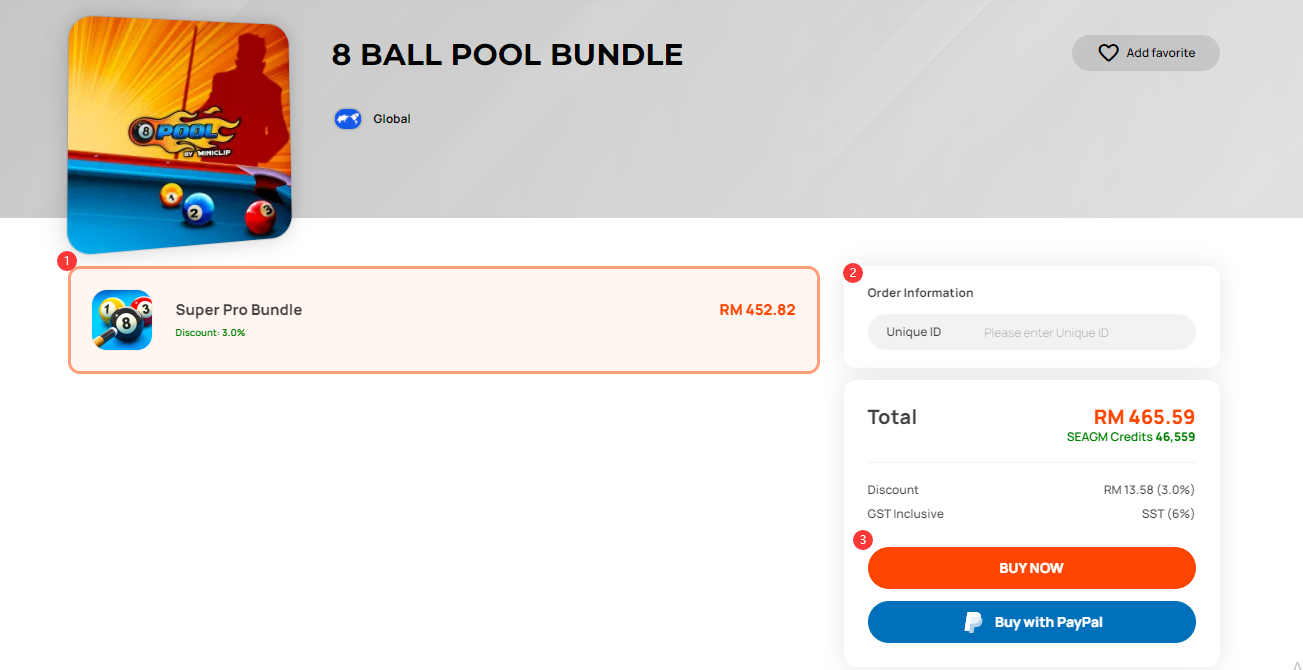 Step 3: Kindly confirm the selected product and then click "Pay Now".

Step 4: Pick your desired payment method and click "Pay Now" to complete your payment.