Oriental Fantasy Immortal Cultivation Masterpiece《Jade Legends: Immortal Realm》is released! With eight Profession Features, an Aesthetic world, Real-time social interaction and a Unique dual cultivation system. The real experience of eternal training, and more exciting gameplay is waiting for you. Explore and discover for yourself in the game today!
Step 1: Register or login to SEAGM, then on the top right side of the page, search "Jade Legends".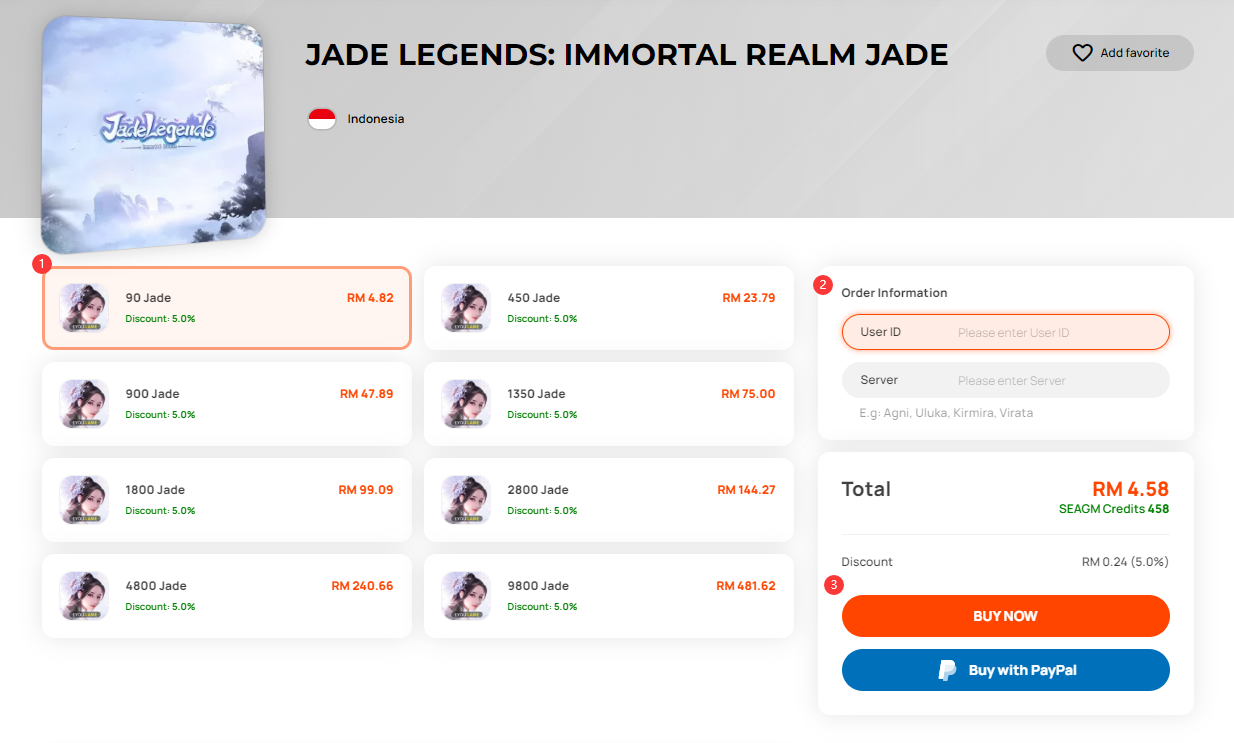 Step 3: Kindly confirm the amount of the jade and then click "Pay Now".

Step 4:Pick your desired payment method and click "Pay Now" to complete your payment.