The first MOBA esports game from Indonesia to your mobile. Lokapala: Saga of the Six Realms is a 5v5 Multiplayer Online Battle Arena (MOBA) game focusing on skill and team strategy, developed by Anantarupa Studios, an Indonesian game developer. Lokapala is the first esports game from Indonesia that was inspired by regional cultures to introduce unsung historical and mythological heroes. The story of Lokapala takes place at the end of the world when the realms of the thirst, the moulded, and the formless are merged into one. The realms are going under oblivion, waiting for fate no one can form or escape. The higher dominions of power are now awakened, but only one of them will be able to determine the fate of the realms in this endless fight of powers
Step 2: Select "Lokapala Citrine" and choose the citrine amount, then enter your Player ID with the name, then click "Buy Now" to proceed.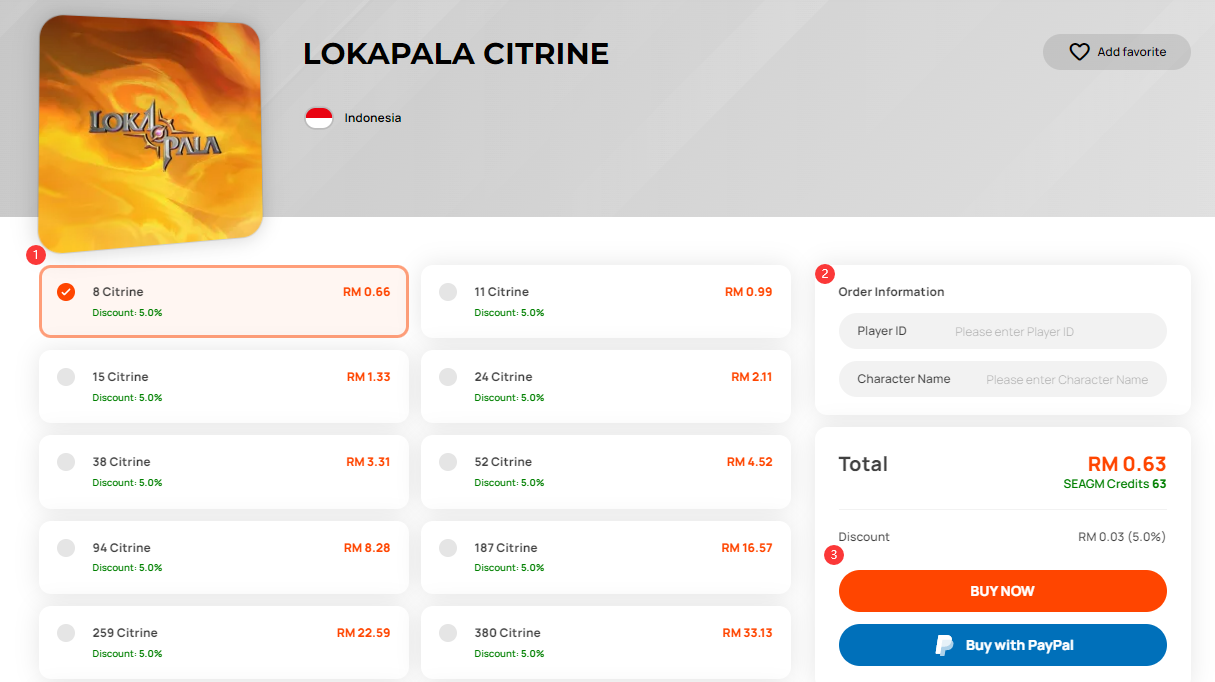 Step 3: Kindly confirm the amount of the citrine and then click "Pay Now".

Step 4: Pick your desired payment method and click "Pay Now" to complete your payment.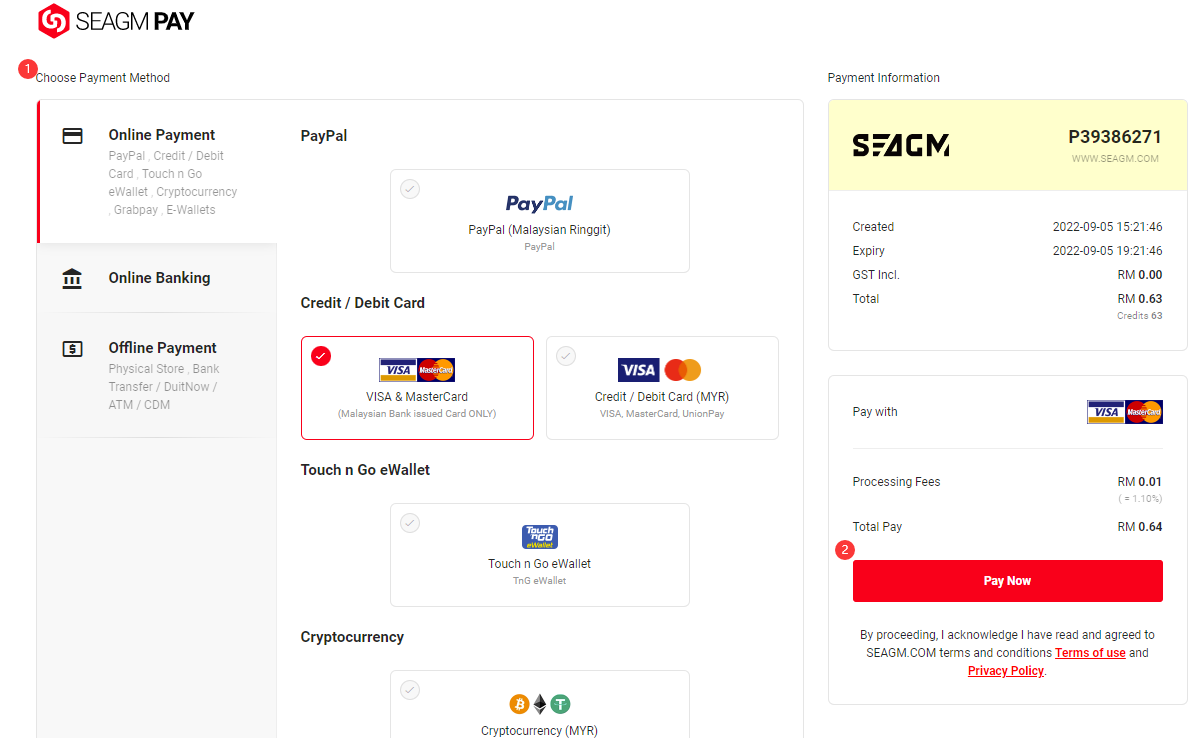 Step 5: Once payment is completed, you may view your order status, under "My Orders".
Thank you.
Visit the SEAGM Support site for quick answers and guides.
Need support? Contact our Customer Support via LiveChat.
Related articles: