Jawaker hosts more than 30 Arabic cultural card and board games from the Arabian Gulf, the Levant, and the Arab Maghreb regions. Connect with old friends and make new ones through the joy of an online gaming experience. Join MILLIONS of players from all around the world anytime you want! Play your favourite games with real players OR create your own private game and invite your friends with one click!
Step 1: Once completed the purchase from SEAGM, kindly retrieve your game card code in "My Cards".
Step 2: To the Jawaker Voucher redemption page, and key in your player ID and the pin code purchased from SEAGM. Then, tick reCAPTCHA and submit.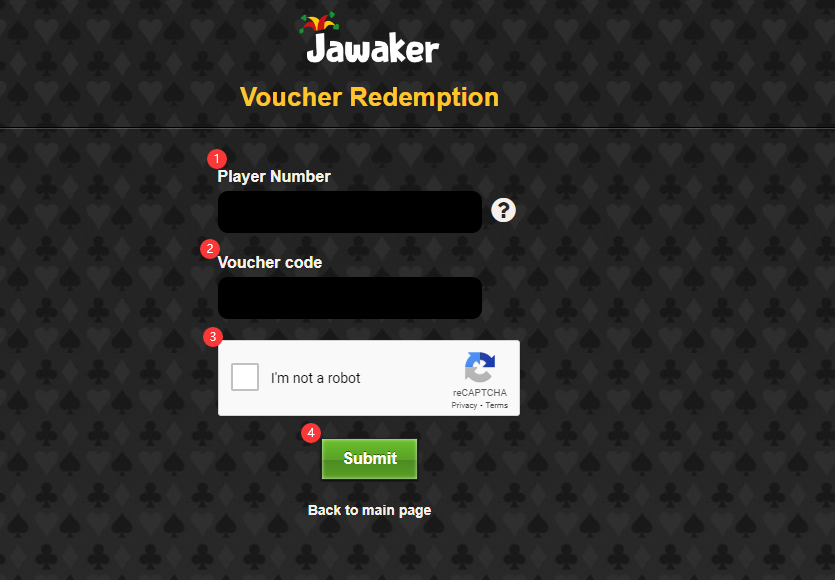 Step 3: Kindly login to your Jawaker account to check on the token balance. Enjoy!
Thank you.
Visit the SEAGM Support site for quick answers and guides.
Need support? Contact our Customer Support via LiveChat.
Related articles:
How to retrieve purchased Pin Code in SEAGM?
FAQs: Order placement error "Your IP (1234:5678:900::000) has changed, Please recreate payment"