Note:
1. A processing fee of 1.5% or min USD 1.50 will be applied automatically during each checkout. Fees vary and may change from time to time.
2. Processing fees for the Cash method under Offline payment are the same.
3. Below payment guide are not applicable to the Colombia Cash OTC payment method.
Step 1: Choose the item you would like to purchase, then click "buy now". At the checkout page, click 'PayNow" to be directed to the next page.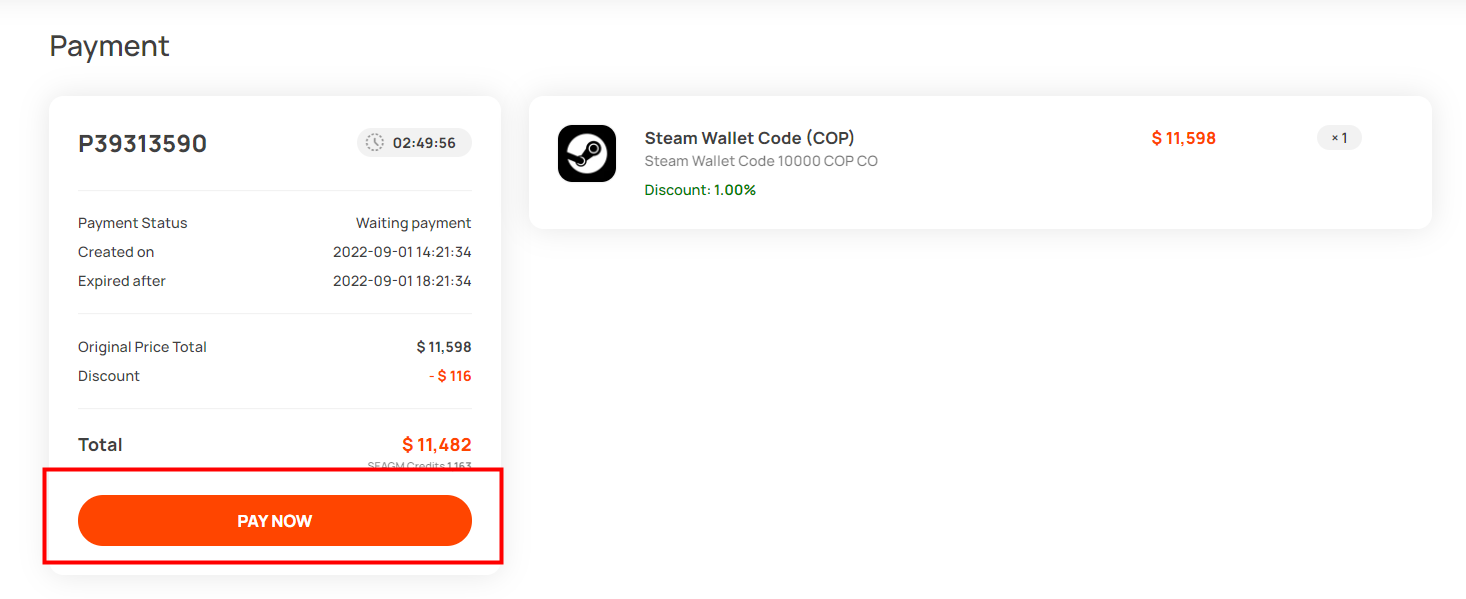 Step 2: On the payment page, select your preferred 'Offline payment' under Cash. Then click on 'Create Payment".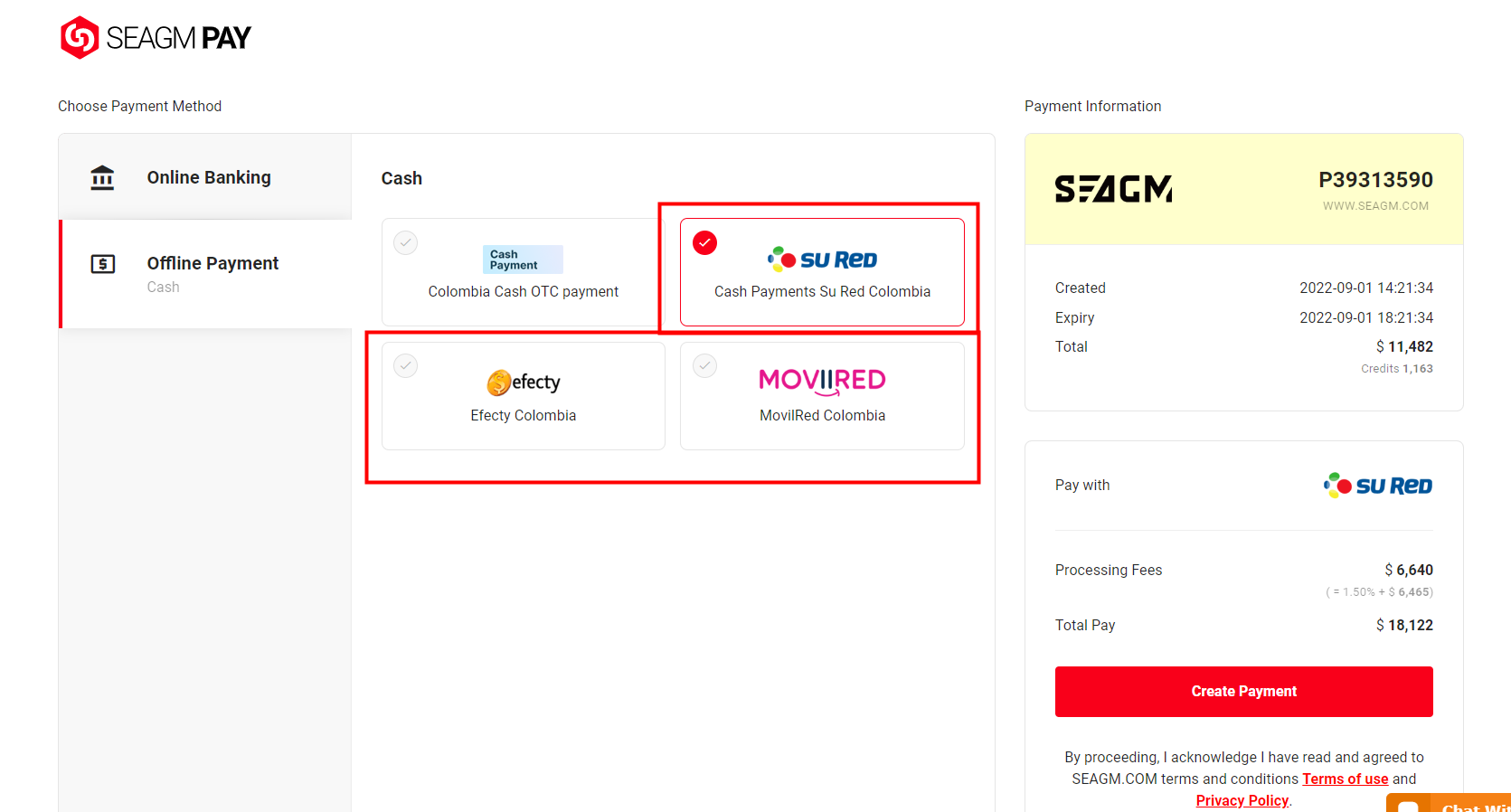 Step 3: A transaction code is generated for the order created and should only use for payment ONCE. Scan or show your transaction code to the cashier and pay the amount.
Notes: Checking on extra payment may need up to 7 days depending on the response from banks and approval status.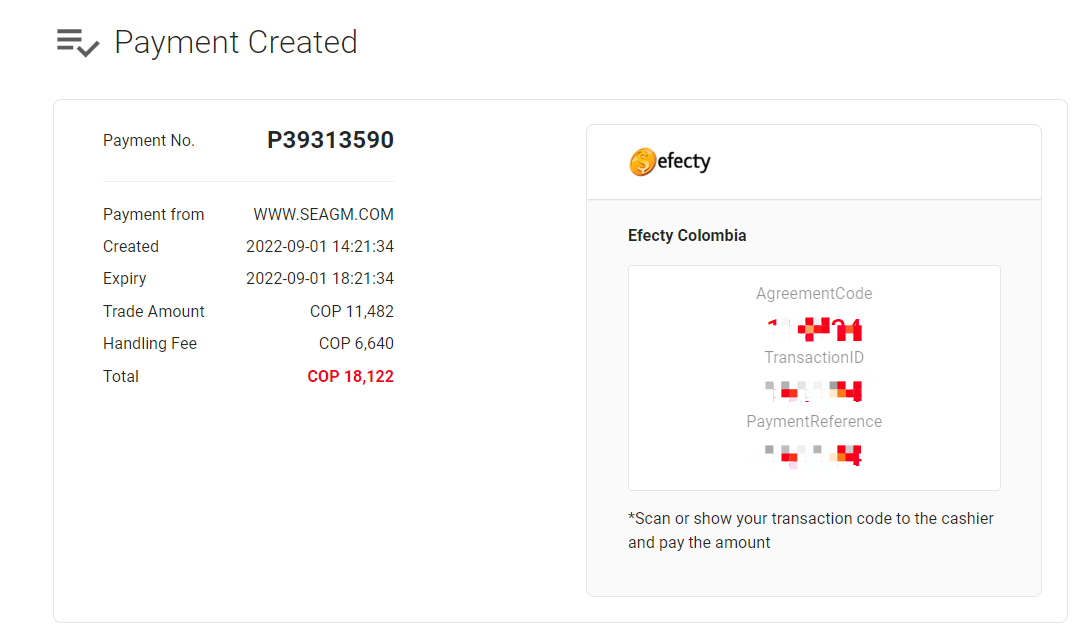 Step 4: Once the transaction is completed, your order will proceed automatically. Kindly keep the receipt with you for future reference. You may check your order status under the SEAGM profile "My Orders" section.
Thank you.
Visit the SEAGM Support site for quick answers and guides.
Need support? Contact our Customer Support via LiveChat.
Related articles:
How to pay via Online Banking under Colombian Peso[COP] in SEAGM?