Carrom is an exciting game that has been played offline for ages. It is known by many names around the world like Karambol, Karembol, Caram, etc. This quick-to-play disc pool game has the smoothest gameplay and jaw-dropping physics. Whether you call it Karambol, Karembol, Caram, or Carom, it's just unlimited fun to play! So pick up your phone, aim for the hole, pot the pucks, and become the King of the carrom board game!
Step 2: Select "Carrom Gold Coin" and choose the divine diamonds amount, then enter your Role ID and click "Buy Now" to proceed.
Note:
To check on your player details, kindly login into your game account, click on the avatar in the top left corner and your player ID will be displayed.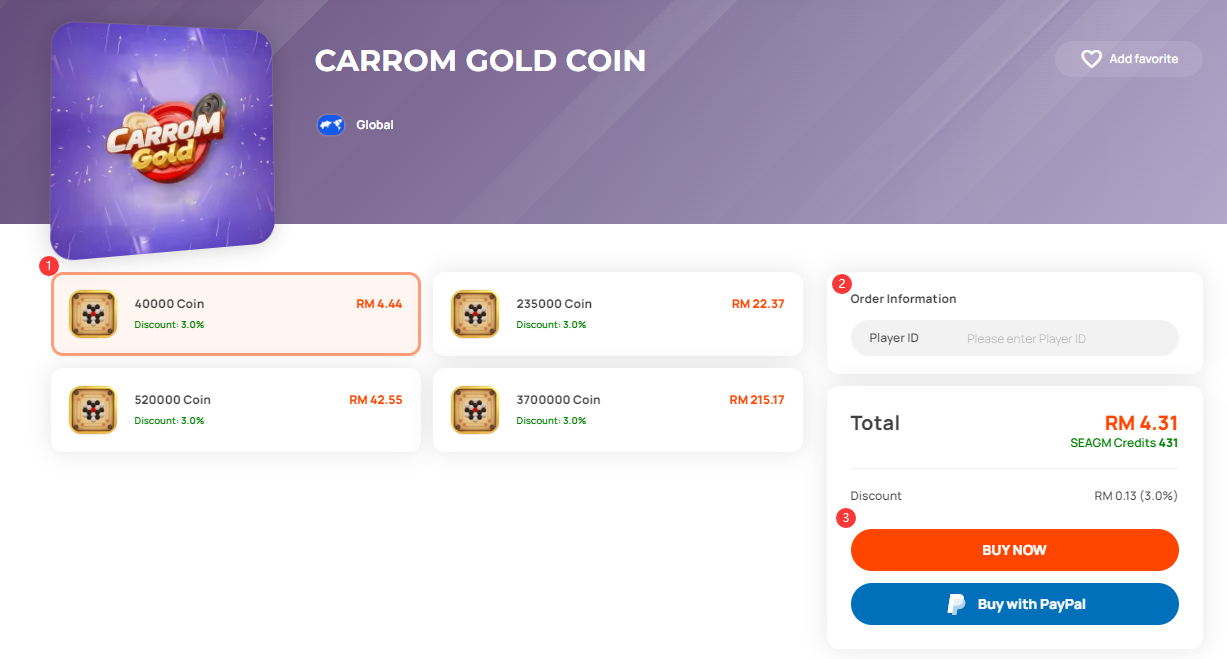 Step 3:
Kindly confirm the amount of the coins and then click "Pay Now".

Step 4:Pick your desired payment method and click "Pay Now" to complete your payment.